Prezzee Business Portal
A free to use platform that enables companies to buy, send and track 1-1000+ customised eGift cards in minutes. Ideal for incentives and rewards for staff and customers as it allows you to personalise and create branded gifts in seconds.
Campaigns
Customise, send and track eGift cards through our portal for your campaigns via URL links. Set expiration dates, view real-time analytics and save up to 30% on promotional costs, as you only pay for campaign links that are activated.
Marketplace
A white label gifting solution that enables companies to bulk buy and sell eGift cards on their platform, in exchange for loyalty points or payment. Available with or without API integration.
Choose your card
Select your eGift Card design and chosen value.
Personalise your gift
Personalise your gift with your company's logo, design of choice, greeting card or video message.
Deliver and track
Send via email or SMS and send instantly, or schedule your gift to arrive on a specific date and time.
A flexible list of features to suit your business needs
Free
Sign up and send 1-1000+ eGift Cards instantly.
Branded Cards
Customise the Prezzee Smart eGift Card with your company's logo or design of choice.
Track
Use send and track tools to check the status of your eGift Cards sent in real-time.
Secure Fulfilment Process
Pay for orders with a credit card or bank transfer.
Support
We offer 24/7 customer support and dedicated account management.
Sustainable
100% digital and eco-friendly.
We make gifting fun, flexible and fuss-free for thousands of organisations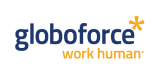 "After many years of working with traditional gift card retailers, I discovered Prezzee. It is far more cost-effective and the ease of online fulfilment means that my team now have more time to spend on actually running campaigns, rather than the administration of manual gift cards." "The variety of cards to choose from is fantastic, the ability to run back end reports which provide us with data we normally don't get with other gift card suppliers is really helpful." "Prezzee have been instrumental in improving engagement of our member database. Would highly recommend for anyone looking for a seamless rewards partner who is up to date with a variety of reward options." "They offer most, if not all, of the most popular brands found in Australia. Their platform is simple to use and the redemption process is straightforward for our members. They have been very responsive and helpful with any questions or requests." "The user-friendly Prezzee platform makes it very easy to recognise and reward customers at scale"
Use Prezzee Business for your:
nzcorporate@prezzee.com
We aim to answer all enquiries within 24 hours on business days.
We are open from 9am — 5pm week days.